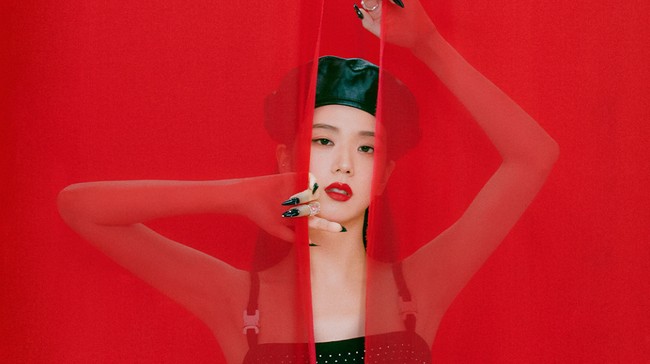 BLACKPINK's Jisoo set a new record after releasing her first solo album, ME, on March 31. She officially became the first K-pop female soloist to become a million seller or sell more than 1 million album copies.
According to YG Entertainment's official statement, as reported by Yonhap on Tuesday (4/4), ME's album has sold more than 1.02 million copies in less than a week since its release. This history makes YG Entertainment proud. Likewise with the Blinks who contributed to the achievements of the drama player 'Snowdrop'.
If Jisoo's latest album achieves sales of 1 million copies, she will become 1 of 4 K-pop solo singers to reach the 'million-seller' level in history. Apart from Jisoo, there are Seo Taiji, Baekhyun EXO, and Jin BTS.
Jisoo first announced his solo debut on January 2, 2023. At the time of notification, YG Entertainment also distributed promotional materials in the form of album photoshoots and music production developments.
On March 6, the teaser poster was announced with the caption 'Coming Soon' (soon). The poster shows a view of all green and blue sky. There is also a red cloth placed in the middle of the grass.
Follow-up teasers also appeared on March 9 and 14. This time, Jisoo appeared stunning. Then on March 15th, there will be a visual film with the title 'Jisoo – Visual Film #1'.
Furthermore, on March 19, several visual promos for Jisoo with shades of red appeared. Finally, recently on March 22 KST, Jisoo uploaded the second film visual which represents a darker and calmer tone.
The figure is obtained from the Hanteo Chart, the leading tracker of local album sales in South Korea. "It marked the biggest first week sales by any female solo artist in the K-pop industry," said YG Entertainment.
Not only that, this record also made Jisoo the BLACKPINK member with the highest sales record in the first week. Jisoo overtook Lisa, who previously sold 730 thousand copies of Lalisa's album in the first week, and Rose with 440 thousand copies for the album R.
ME is Jisoo's mini album whose title has two meanings. YG Entertainment revealed that the first ME means Jisoo's unique identity, while the other meaning is beauty, which comes from the Chinese character "me."
The mini album has two songs, starting from Flower which is the main track to All Eyes On Me. Flower displays Jisoo's signature vocals that blend with poetry-like lyrics. Ahead of the album's release, Jisoo revealed the reason for choosing Flower as the main track for the ME album.
"It felt like fate the first time I heard the demo of the song in the studio. It's a dance song but at the same time lyrical with an addictive hook," said Jisoo.
"All Eyes On Me is also my favorite track which is one of the candidates for the main song. I think people will like this song because it is refreshing and interesting," said Jisoo.
Jisoo's solo album comes about five years since each BLACKPINK member debuted solo, starting with Jennie in 2018, followed by Rosé and Lisa in 2021.